Happy March everyone! I hope it is a great one just like some of these books that are coming out this month. This month I am looking forward to true crime, historical fiction, and some Y.A. releases.
Release Date : March 27th 2018
What if our homes could tell the stories of others who lived there before us? Set in a small village near Paris, The Balconyfollows the inhabitants of a single estate-including a manor and a servants' cottage-over the course of several generations, from the Belle Époque to the present day, introducing us to a fascinating cast of characters. A young American au pair develops a crush on her brilliant employer. An ex-courtesan shocks the servants, a Jewish couple in hiding from the Gestapo attract the curiosity of the neighbors, and a housewife begins an affair while renovating her downstairs. Rich and poor, young and old, powerful and persecuted, all of these people are seeking something: meaning, love, a new beginning, or merely survival.

Throughout, cross-generational connections and troubled legacies haunt the same spaces, so that the rose garden, the forest pond, and the balcony off the manor's third floor bedroom become silent witnesses to a century of human drama.
Release Date: March 6th 2018
A searing, electrifying debut novel set in India and America, about a once-in-a-lifetime friendship between two girls who are driven apart but never stop trying to find one another again.

When Poornima first meets Savitha, she feels something she thought she lost for good when her mother died: hope. Poornima's father hires Savitha to work one of their sari looms, and the two girls are quickly drawn to one another. Savitha is even more impoverished than Poornima, but she is full of passion and energy. She shows Poornima how to find beauty in a bolt of indigo cloth, a bowl of yogurt rice and bananas, the warmth of friendship. Suddenly their Indian village doesn't feel quite so claustrophobic, and Poornima begins to imagine a life beyond the arranged marriage her father is desperate to lock down for her. But when a devastating act of cruelty drives Savitha away, Poornima leaves behind everything she has ever known to find her friend again. Her journey takes her into the darkest corners of India's underworld, on a harrowing cross-continental journey, and eventually to an apartment complex in Seattle. Alternating between the girls' perspectives as they face relentless obstacles, Girls Burn Brighter introduces two heroines who never lose the hope that burns within them.
Release Date: March 27th 2018
Russia, July 17, 1918
Under direct orders from Vladimir Lenin, Bolshevik secret police force Anastasia Romanov, along with the entire imperial family, into a damp basement in Siberia where they face a merciless firing squad. None survive. At least that is what the executioners have always claimed.


Germany, February 17, 1920
A young woman bearing an uncanny resemblance to Anastasia Romanov is pulled shivering and senseless from a canal in Berlin. Refusing to explain her presence in the freezing water, she is taken to the hospital where an examination reveals that her body is riddled with countless, horrific scars. When she finally does speak, this frightened, mysterious woman claims to be the Russian Grand Duchess Anastasia.

Her detractors, convinced that the young woman is only after the immense Romanov fortune, insist on calling her by a different name: Anna Anderson.
As rumors begin to circulate through European society that the youngest Romanov daughter has survived the massacre, old enemies and new threats are awakened. With a brilliantly crafted dual narrative structure, Lawhon wades into the most psychologically complex and emotionally compelling territory yet: the nature of identity itself.
The question of who Anna Anderson is and what actually happened to Anastasia Romanov creates a saga that spans fifty years and touches three continents. This thrilling story is every bit as moving and momentous as it is harrowing and twisted.
Release Date: March 20th 2018
Serial meets Ruth Ware's In A Dark, Dark Wood in this inventive and twisty psychological thriller about a megahit podcast that reopens a murder case—and threatens to unravel the carefully constructed life of the victim's daughter.

The only thing more dangerous than a lie…is the truth.

Josie Buhrman has spent the last ten years trying to escape her family and with good reason. After her father's murder thirteen years prior, her mother ran away to join a cult and her twin sister Lanie, once Josie's closest friend and confidant, betrayed her in an unimaginable way. Now, Josie has finally put down roots in New York, settling into domestic life with her partner Caleb, and that's where she intends to stay.

The only problem is that she has lied to Caleb about every detail of her past—starting with her last name.

When investigative reporter Poppy Parnell sets off a media firestorm with a megahit podcast that reopens the long-closed case of Josie's father's murder, Josie's world begins to unravel. Meanwhile, the unexpected death of Josie's long-absent mother forces her to return to her Midwestern hometown where she must confront the demons from her past—and the lies on which she has staked her future.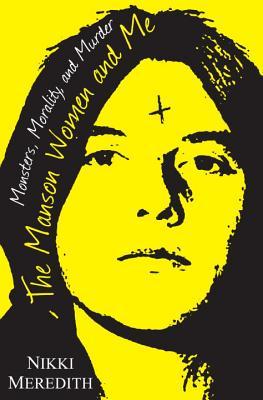 Release Date: March 27th 2018
In the summer of 1969, Leslie Van Houten and Patricia Krenwinkel carried out horrific acts of butchery on the orders of the charismatic cult leader Charles Manson. At their murder trial the following year, lead prosecutor Vincent Bugliosi described the two so-called Manson Women as "human monsters." But to anyone who knew them growing up, they were bright, promising girls, seemingly incapable of such an unfathomable crime.

Award-winning journalist Nikki Meredith began visiting Van Houten and Krenwinkel in prison to discover how they had changed during their incarceration. The more Meredith got to know them, the more she was lured into a deeper dilemma: What compels "normal" people to do unspeakable things?

The author's relationship with her subjects provides a chilling lens through which we gain insight into a particular kind of woman capable of a particular kind of brutality. Through their stories, Nikki Meredith takes readers on a dark journey into the very heart of evil.
Release Date: March 20th 2018 – I already own because it was listed as a BOTM choice for me  last month.
Vermont, 1950. There's a place for the girls whom no one wants–the troublemakers, the illegitimate, the too smart for their own good. It's called Idlewild Hall. And in the small town where it's located, there are rumors that the boarding school is haunted. Four roommates bond over their whispered fears, their budding friendship blossoming–until one of them mysteriously disappears. . . .

Vermont, 2014. As much as she's tried, journalist Fiona Sheridan cannot stop revisiting the events surrounding her older sister's death. Twenty years ago, her body was found lying in the overgrown fields near the ruins of Idlewild Hall. And though her sister's boyfriend was tried and convicted of murder, Fiona can't shake the suspicion that something was never right about the case.

When Fiona discovers that Idlewild Hall is being restored by an anonymous benefactor, she decides to write a story about it. But a shocking discovery during the renovations will link the loss of her sister to secrets that were meant to stay hidden in the past–and a voice that won't be silenced. . . .
Are any of these books on your TBR? Are there other books coming out this month that you are excited about?
Tumblr | Twitter | Instagram | Goodreads