Happy March everyone! I hope it has started off on a good foot. This month I am very excited to read a few of the books off of my shelf. Especially with #IndieAthon happening all month and the #CroneBookClub happening on March 18th! Click the link for more details on all the fun.
My #IndieAThon Pick!
At a Caribbean resort built atop a former slave plantation, Myrna works as a maid by day; by night she trespasses on the resort's overgrown inland property, secretly excavating the plantation ruins that her island community refuses to acknowledge. Rapt by the crumbling walls of the once slave-owner's estate, she explores the unspoken history of the plantation—a site where her ancestors once worked the land, but which the resort now uses as a lookout point for tourists.

When Myrna discovers a book detailing the experiences of slaves, who still share a last name with the majority of the islanders, her investigation becomes deeply personal, extending to her neighbors and friends, and explaining her mother's self-imposed silence and father's disappearance. A new generation begins to speak about the past just as racial tensions erupt between the resort and the local island community when an African-American tourist at the resort is brutally attacked.

Suffused with the sun-drenched beauty of the Caribbean, Fingerprints of Previous Owners is a powerful novel of hope and recovery in the wake of devastating trauma. In her soulful and timely debut, Entel explores what it means to colonize and be colonized, to trespass and be trespassed upon, to be wounded and to heal.

-goodreads.com
This is the #CroneBookClub pick!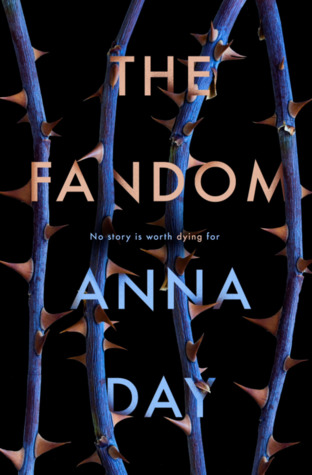 They can't wait to meet the fandom of mega movie, The Gallows Dance. What they're not expecting is to be catapulted by freak accident into their favourite world – for real. Fuelled by love, guilt and fear, can the friends put the plot back on track and get out? The fate of the story is in their hands …

A fast-paced, genre-flipping YA fantasy adventure from a brand new author, writing in homage to the best YA fiction.

-goodreads.com
I am going to continue reading this amazing book.
As teenagers in Lagos, Ifemelu and Obinze fall in love. Their Nigeria is under military dictatorship, and people are fleeing the country if they can. The self-assured Ifemelu departs for America. There she suffers defeats and triumphs, finds and loses relationships, all the while feeling the weight of something she never thought of back home: race. Obinze had hoped to join her, but post-9/11 America will not let him in, and he plunges into a dangerous, undocumented life in London.

Thirteen years later, Obinze is a wealthy man in a newly democratic Nigeria, while Ifemelu has achieved success as a blogger. But after so long apart and so many changes, will they find the courage to meet again, face to face?

Fearless, gripping, spanning three continents and numerous lives, Americanah is a richly told story of love and expectation set in today's globalized world.

-goodreads.com

A continuation from February as well.
It's love at first sight for high school student Arnie Cunningham when he and his best friend Dennis Guilder spot the dilapidated 1958 red-and-white Plymouth Fury for sale—dubbed "Christine" by its original cantankerous owner—rusting away on a front lawn of their suburban Pennsylvania neighborhood. Dennis knows that Arnie's never had much luck in the looks or popularity department, or really taken an interest in owning a car . . . but Christine quickly changes all that. Arnie suddenly has the newfound confidence to stick up for himself, going as far as dating the most beautiful girl at Libertyville High—transfer student Leigh Cabot—even as a mysteriously restored Christine systematically and terrifyingly consumes every aspect of Arnie's life. Dennis and Leigh soon realize that they must uncover the awful truth behind a car with a horrifying and murderous history. Hell hath no fury like a woman scorned, and heaven help anyone who gets in Christine's way…

-goodreads.com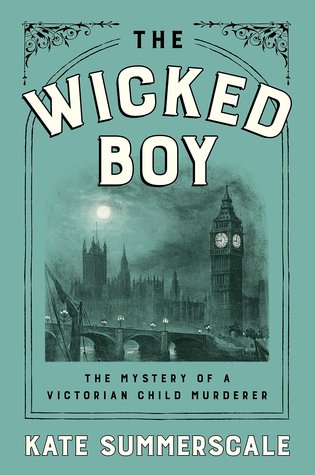 This month I am reading The Wicked Boy with Amy from Tomes with Tea, Regina from Bookish in Bed and  Jenna from J.K. I'm Exploring!
Early in the morning of Monday 8 July 1895, thirteen-year-old Robert Coombes and his twelve-year-old brother Nattie set out from their small, yellow-brick terraced house in East London to watch a cricket match at Lord's. Their father had gone to sea the previous Friday, the boys told their neighbours, and their mother was visiting her family in Liverpool. Over the next ten days Robert and Nattie spent extravagantly, pawning their parents' valuables to fund trips to the theatre and the seaside. But as the sun beat down on the Coombes house, a strange smell began to emanate from the building. When the police were finally called to investigate, the discovery they made sent the press into a frenzy of horror and alarm, and Robert and Nattie were swept up in a criminal trial that echoed the outrageous plots of the 'penny dreadful' novels that Robert loved to read. In The Wicked Boy, Kate Summerscale has uncovered a fascinating true story of murder and morality – it is not just a meticulous examination of a shocking Victorian case, but also a compelling account of its aftermath, and of man's capacity to overcome the past.
While I know I am going to be reading more than 5 books, well hoping I read more than 5 books these are the main books I would like to finish this month. I wish you all the best in March and I hope you read some awesome books!
What is an Indie book you loved?