So, the last few months I have had a series called "_______ Picks My Books". This has been such a huge adventure for me. If you want to take a peak into my adventure you can read the posts in this series here: Haul | Boyfriend Picks My Books , Haul | Bookseller Picks My Books and Haul | Book Buddy Picks My Books.
I have been sharing my hauls from this series with you, but I never really shared the aftermath of the hauls so I though it would be fun to share what has happened since the books have been added to my shelves. In this post I am only going to be focusing on the first two of the series since I have had time to get to them. I am about to pick up one of the books from Book Buddy Picks My Books, I swear Amy! Anyway, without more of a delay here we go!
In this haul my boyfriend picked out three books for me. The First Pick By Gaslight by Steven Price, the second pick was Death Note by Tsugumi Ohba, and the last one was Hiddensee by Gregory Maguire.
By Gaslight was featured in my post Let's Talk | Try a Chapter April 2018. To focus on By Gaslight, I ended up unhauling this book. For me I was more into the idea of the book than the writing style. The writing style made it difficult for me to get into and I did not want to push through a 700 page book to see if I would like the story. The main issue I had was that it was difficult to tell if the person was having internal or external dialogue.
Hiddensee had much the same issue for me. I really like the idea of the book, but the writing style was not for me. I may in the future try the audiobook version, but who knows what will happen.
The last book my boyfriend picked for me was Deathnote… I LOVED THIS! I am still in the process of reading this series, but I am loving it I am currently on Volume 4. This was a total win for him. Overall, while I did not like a majority of this haul I count it as a success because I found a series I really like.
In this haul the bookseller picked Everything, Everything by Nicola Yoon and The Pillars of the Earth by Ken Follett. This experiment was a bit harder for me since I was asking a stranger who has no idea who I was and what my reading tastes were. So I was anxious as to how this would unfold.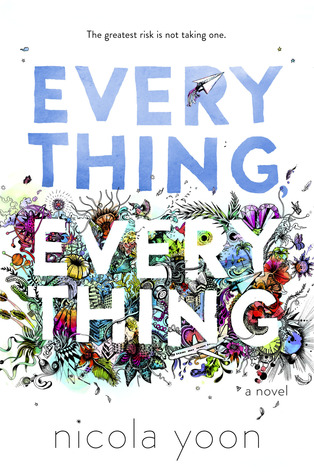 The first book that she picked recommended to me was The Pillars of the Earth by Ken Follett. Now, if you follow me on goodreads you will see I am currently about 200 pages into this book. I have to admit this book is HUGE, but I am really liking it. The writing style is perfect and I love how there are so many intertwined stories. I even picked up the second book in the series because I knew I would want to continue. This was a total win.
The second book was a YA book I have been hearing about for years, but I never picked up for one reason or another. Everything, Everything was featured in my post WRAP UP | March 2018. Overall, I really liked it. While I can understand why some people have problems with it, I wont say more because…spoilers! But, I read it quickly, a single day in fact. So this was another win for this awesome bookseller.
This series has been so much fun and I am looking forward to doing more of then. I have gotten out of my book comfort zone and I have found some real gems. I also want to thank-you guys for enjoying them too. Anyway, let me know what you thought about this little revisit.