Eleanor Roosevelt, Volume 3: The War Years and After, 1939-1962 
by 

Blanche Wiesen Cook
Sadly, this does not count towards the NEWTs because I finished it on the 30th. This is the third and the final installment in the trilogy written on former first lady Eleanor Roosevelt. Over all I felt like I enjoyed Volume 1 and 3 the most. I enjoyed all three, but there was something about reading about her early and late life where she seemed more herself then being a side player to events. If you are interested in this former first lady I would highly recommend this trilogy. They can be read out of order if you prefer a particular time period as well, a nice little bonus.
This counts as an A for Muggle Studies because it is a book by one of my favorite authors. Once again Shirley Jackson has blown me away with this collection of short stories. Her writing is beautiful and very engaging. Her stories always end up being so much better and have so much more to them then you would originally think.
This book meets the requirement for E score on Muggle Studies woohoo! So when I picked up this book I was sure it would be more along the lines of Weird Things Customers Say in Bookstores by Jennifer Campbell, which I loved! This on the other hand was dull and mundane. It was more of  what the owned did and the daily workings of a bookshop and not really to much about the interactions with the customers. While I can see why some people would like this book, it was not what I expected at all and was left a bit disappointed.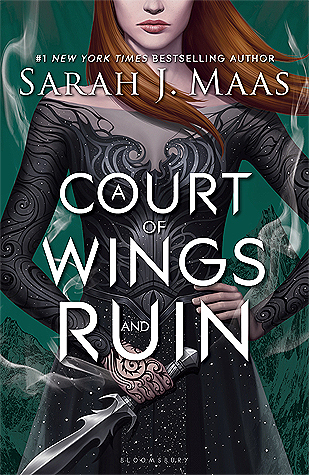 Finishing this book counts as an O in Muggle Studies! Compared to the rest of the series, I felt like this was filled with too much drama for the sake of plot instead of drama happening because of the plot. It left me not really being invested or caring much about what happened to the characters because I kept saying to myself, "eh, this again it will workout for the most part". I truly loved and enjoyed book 1 and 2 in this series so I am hoping this is just a dump in the road and I will be picking up the novella from the library at some point in the future.
This book counts as an A in Potions. I read this short story back in college and I loved it back then. This short story really makes you think and it holds up when reread. There is so much imagery in this short story, it is just beautiful and it also makes you super angry in all the right kind of way.
NEWTs TBR Updates
So far I am enjoying this collection of short stories. At this point I am nearly 100 pages in so I am happy with my progress. I am aiming to have this done by Tuesday of next week, fingers crossed!
This book I picked up on sale with never having heard about it before. The description had me right away with the words librarian, 10 years of solitude, and a touch could kill. Sounds like something that could be very interesting and enjoyable.
What are you currently reading?