Prompt:

Wednesday 17th: Hexes & Curses
What 10 character would you curse, and why?
1. Dolores Umbridge from Harry Potter and the Order of the Phoenix by J K Rowling
Dolores Umbridge has to be one of the most vile villians I have ever read. The main reason being is she looks so sweet. As you can seen in the picture above she loves pink and all things girly. She does not have the traditional look of evil, but she is so evil. She tortures students and is just rotten. She does whatever she needs to for what she THINKS is right. Dolores should be cursed for her actions against the students of Hogwarts.
2. Agatha Trunchbull from Matilda by Roald Dahl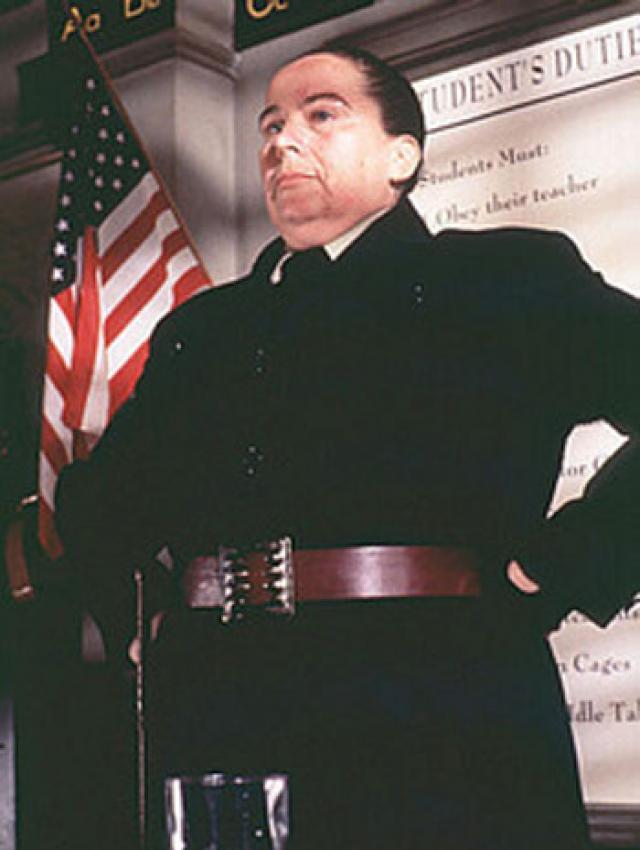 I first met Ms. Trunchbull when I was very young and I went to go see the movie. The first time I saw her she looked like the picture above. She looked like she was in a military uniform and she was very unfriendly. The total opposite of what a principal should be. Then came what she did to her students. I still shivery when I think about the Choke-e, not really sure how you would spell it. Anyway, she really scared me I cried so much I needed to leave the theater. She is awful and should be hexed.
3. Count Dracula from Dracula by Bram Stoker
While he doesn't look totally evil in this picture, our caped villian, killer is evil and I think he would do well to get hexed. Tricking people, drinking their blood, and all manner of being sneaky and a monster. While he looks suave and well dressed, it is important to point out his fangs and inability to see himself in a mirror. While some see him as cursed as is, I think he should be hexed as well for the things he has done.
4. Professor Moriarty from The Final Problem by Arthur Conan Doyle
Moriarty has had a bit of a modern renaissance, but the original was an older professor as you see above. He was severe and cold looking and it really matched his interior as best as it could. He was a criminal mastermind and evil. He often pulled the string and made a lot of other people do his dirty work for him. In addition to this, he also protected others who broke the law and hurt other people. He should be hexed.
5. Johnathan "Black Jack" Randall from Outlander by Diana Gabaldon
Black Jack is just a monster in my eyes even though when you look at this character he is just a Captain in the British military who was stationed in Scotland. Someone who normally gets to this esteemed rank is usually a noble individual and has earned his uniform and rank. Contrary to his image, he is a horrible individual. He is violent, often goes to extreme measures and is very violent against women and men. HE IS SCUM. He gets his kicks by hurting others physically and emotionally. He should be cursed without a doubt in my mind.
6. The White Witch from The Lion, The Witch and the Wardrobe by CS Lewis
The image above shows someone who is cure of themselves, strong, and noble. While externally she is beautiful, until she eats the apple to gain immortality and transforms into the White Witch. She is cruel and full of herself, hence wanting to be immortal. She is evil toward her family and others who live in Narnia. She should be hexed for the things she has done.
7. Bellatrix Lestrange from multiple book in the Harry Potter series by J K Rowling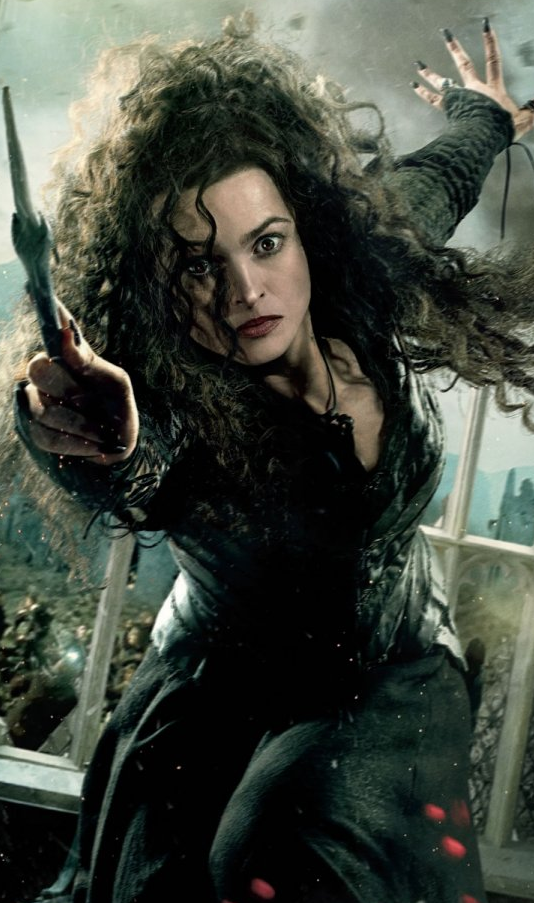 Bellatrix Lestrange was from a noble family and was first described as well kept and an aristocrat. As you can see by the Harry Potter adaptation her evil is more in your face and apparent. Her hair is all over, she wears all black, and her wand is bent at a sever angle. She is a Death Eater and kills people without any remorse. She not only kills strangers, muggles, but she turns against some of her own family. She deserves to be cursed for the things she has done.
8. Charles Talent Manx from NOS4A2 by Joe Hill
This graphic novel adaptation of Manx is a perfect visual representation. He is a very old man who has lived much longer than he should have. He goes after children and in my eyes that is true evil. Who goes after a damned child? Not only does he go after the children he tricked others into helping him, he is a manipulator. He is evil and should be hexed for the things he has done.
9. Annie Wilkes from Misery by Stephen King
Annie Wilkes is a woman who dresses in simple dresses and takes good care of her self. She appears to be a normal woman, even in this picture. Until you see what is in her hands. She has no problem hurting others and controlling them when it is what she wants. When King wrote this character he made her his addiction that controlled him. She is controlling, not good for anyone, and hurts people, but she comes off as harmless. That is the farthest thing from the truth and deserved to be hexed.
10. Oliver Ryan from Unraveling Oliver by Liz Nugent
While right off that bat you know that Oliver is evil, the more you read the more you end up hating this man. You learn about the manipulation, the stealing, and lying. In addition to those things he does so much more, but I don't want to spoil this novel to much. Just know that he deserved to be cursed.
What fictional character would you Hex or Curse?

Tumblr | Twitter | Instagram | Goodreads