Early in the week I talked about the worst books I read in 2018, while that is not the most positive approach to talking about reading, I think it is important to share all aspects of the reading year and have some great discussions. But, I will admit I am must more happy to share the following books because these are ones that have stuck with me and I know will continue to do so. One I even finished on the first day of the year and I still recommend it all the time to everyone. I never thought that it would happen, but it did! Also, all of the books on this list I really do recommend you looking into, I loved every single one of them and if they are in a genre that you enjoy I don't anticipate you being disappointed. Without anymore rambling and gushing, here are the books!
There has never been a short story collection where I have loved every single story, but somehow Joe Hill has managed to do that with Stange Weather. Each story was very unique and I can see myself rereading this again and again. I am actually kind of tempted to reread them as the weather conditions show themselves. I read this book in a single day, and when I first reviewed this on good reads I said "Have you ever liked something so much you couldn't really express how why you like it so much all you can say is, "READ THIS, IT IS GREAT! JUST READ IT!"? Yeah well, that is me with this." I am happy to say that this feeling has held up.
I picked up this book mainly because Joe Hill and Stephen King both have raved about it. Well, because of them I found a new favorite author. Even though this is a short novel, it really is scary. I never had nightmares from watching to reading horror, but with this book I did. It was not really a full on nightmare, but I had a dream I was in Hill House. Even while I was in it I knew it was a dream and I started to laugh. The writing was magnificent, the characters were so distinct and interesting. and the style in which she writes is very effective.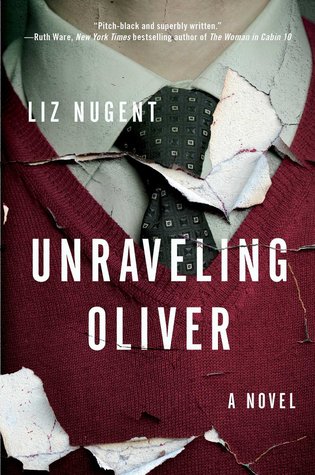 Of the multiple Liz Nugent novels I read this year, I would say that Unraveling Oliver is my favorite for a few reasons. The first being it was the first book of hers I read and she has quickly become one of my favorite authors. Her writing is just enchanting. While I read this novel I was shocked, heart broken, irate, and heart warmed. It show cases how horrible and also how good people can truly be. This is really an amazing thriller even though you go into the book knowing what happens. In my eyes, only a really gifted author can pull that off.
I adored this novel. It had the perfect balance of the real world and monsters and paranormal features I look for in King's novels. The monster he created was so interesting and I really liked how he pulled from myths and legends to do this. I also liked the fact that the characters felt real, also there was a nice bonus of seeing a character I never thought I would see again.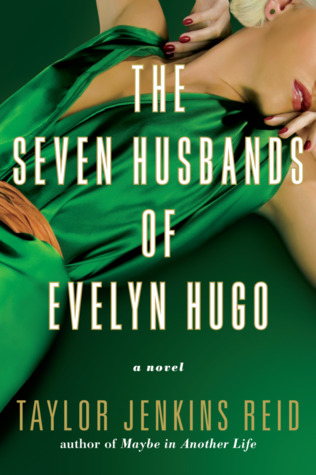 I ended up liking this book so much more than I thought I would. I normally rarely read about celebrities or actors I like in real life, so I always thought, "Why would I care about one that didn't even exist?". Well, I have to say that this book proved that point wrong. Within the first chapter I was already hooked. They methods used by the author to tell Evelyn Hugo's story were wonderful and made it feel so tangible. Not only did the author tell an addicting story of this woman, but she told a story of so much more than that. That is the part of the story I did not expect and loved. The author did some great things with this book and I highly recommend. *copied from my original review*
The Witches: Salem, 1692 
by 

Stacy Schiff
When it comes to those who are just getting into nonfiction, this is the first book I recommend them. The first reason being it is a well researched and presented work. The second being it written in a manner that reads like a story instead of a textbook, which is always hard to do when it comes to properly researched nonfiction reads. You can easily tell the effort that went into collecting all the articles and penning this work. Additionally, this book talks about the Salem Witch Trials in a way that respects those who were affected by it, but does not interject feeling or emotion into it. This truly is the best nonfiction I have read all year and continues to be one of my top ones of all time.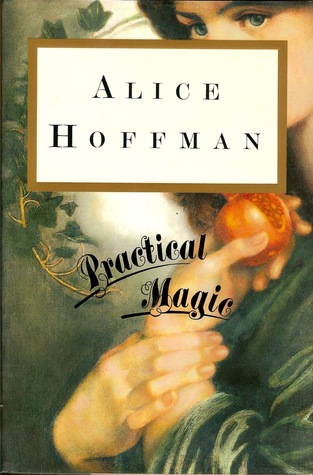 One thing I have to say about this book is the fact I did not expect for it to be rated so highly. I just thought I would enjoy it because I watched the movie adaptation long before I even knew there was a book. When I did read it, I learned that the book was very different, but I fell in love with it anyway. I loved how the sisters were more involved and the way the plot turned and twisted. It was beautifully written and really hypnotized me. When I picked up this book it was really hard to put down. I also saw some characters in new light. This look truly is a wonderful story of family, magic, curses, and secrets. In fact, I picked up and read the prequel The Rules of Magic, which I loved as well, but it made me treasure this story even more.
While this was a really difficult list to make, because I was so fortunate to read so many great ones, I really enjoyed making it. I love talking about book and I love sharing the ones I really enjoyed hoping that you all will enjoy them just as much.
What books did you adore this year?