Hello and welcome to my February TBR, my first one of 2019. Last month I didn't feel like making a TBR because I wanted to focus on reading some classics and finishing the books I started. Since I am finished with those I thought it was time to make one. I am going to make this post short and sweet so without more of a delay, here is my TBR!
This book I am kinda ashamed to still have on my TBR. I picked it up when I met Morgan Matson at BookCon 2018. She was so nice and lovely, we had a great laugh about my corgi lanyard. I have read and loved previous books by her, but for some reason I have not picked this up. I think it is because I have not been in the mood for a contemporary. I think I am finally in the mood for it though. I want something light after all the intense reads of last month.
This is the next book in the Kingsbridge series, which I started last year due to the Haul | Bookseller Picks My Books post I did. I ended up loving the first book, a very large historical fiction. I ended up going out right away and getting the second book, but I did not feel like reading such a large book right away. So, I decided now is finally the time since the 3rd book has finally came out in paperback and I can get that if I end up liking this one just as much.
TBR Jar Pick
So it seems that I will be reading quite a few large books this upcoming months and I am not sure how well that is going to go, but I am going to do my best to at least finish this TBR jar pick. I have been wanting to read this for sometime, but since it is so large I have been putting it off because I felt like I did not have the time to dedicate to it. While I do have the paperback edition, the cover you can see below, I think I might get the ebook edition so I can carry it around with me without having the weight of it.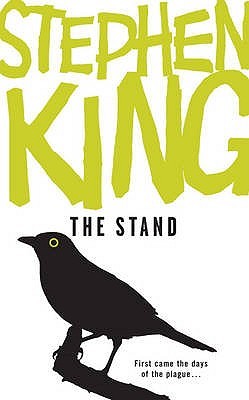 What are you reading this month?