Tagged by Liz over on Travel in Retrospect, Emma over on The Terror of Knowing, and JJ over on Ever the Crafter . Their blogs are just as amazing as they are. When I saw that they tagged me in this I was so excited about it. I love the idea of this tag. Liz, Emma, and JJ are, like I said amazing, but their blog are filled with fun posts and great bookish posts. You should check their blogs out as well as check out how they answered this tag.
On to the tag!
-Rules-
Thank the person who tagged you and link back to their post
Link to the creator's blog (booksnest.co.uk) in your post
Answer the questions below
Tag 10 others to take part
ENJOY THE TAG!
---
-My Answers-
A book that a certain friend is always telling you to read
I will have to say that Reg and Jenna have been telling me to read the second book in the Scythe series by Neal Shusterman. The first book in the series was a buddy read, I enjoyed it at the time and I still think it was a very good book, but for some reason I am putting off reading Thunderhead. Maybe one day!
A book that's been on your TBR forever and yet you still haven't picked it up
The longest book on my TBR would be World Without End by Ken Follett. I purchased it on Apr 06, 2018. This is the second book in the Kingsbridge series so I don't want to say to much about it. I read and loved the first one so I think I will like this one just as much.   I am planning on reading it in April so it will not remain on my TBR much longer.
A book in a series you've started, but haven't gotten round to finishing yet
I could just say the last two books I just talked about honestly, but I still need to read The Wicked King by Holly Black, the second book in The Folk of the Air series. I really enjoyed the first book, The Cruel Price and I have always enjoyed her writing. I am waiting to read this for when I sit down for an entire day to read because I can easily read hers in a day.
A classic you've always liked the sound of, but never actually read
I thin one classic that I have always wanted to read, but just have not gotten around to it as of this point would be Middlemarch by George Eliot. 
A popular book that it seems everyone but you has read
The Night Circus by Erin Morgenstern, it seems to be really popular for a decent chuck of time. I have read the description a few times over the years and it has never called out to me personally. But, I can see that people love it so that is wonderful.
A book that inspired a film/TV adaptation that you really love, but you just haven't read it yet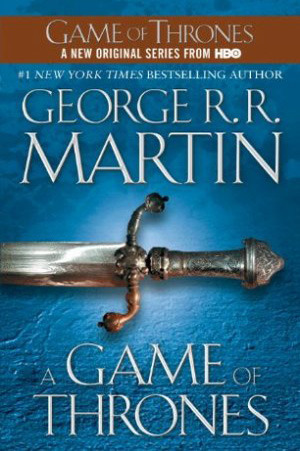 Well, the only book to film/TV adaptation I have watched and not read the book of would be Game of Thrones and I was sick of it before the first reasons was done. I just could not get into it for some reason, because of that I have never read the books or even attempted to try to.
A book you see all over Instagram but haven't picked up yet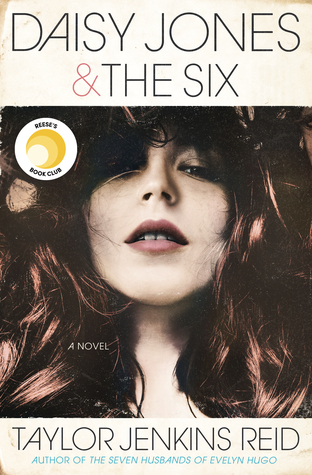 I keep seeing Daisy Jones and the Six by Taylor Jenkins Reid. While I do own it because I LOVED her last book, I have yet to start reading it. This is another book I want to wait until I have a little more down time to read so I can really get into it without having to take frequent breaks.
---
-I Tag-
Feel free to consider your self tagged as well!
Tumblr | Twitter | Instagram | Goodreads