5 Stars:
I finally got around to finishing A Court of Mist and Fury by Sarah J. Maas and I enjoyed it quite a lot. I have to say the ending blew me away completely. It has me very excited for the next book in the series. I am currently am in line to get it from my library so I can read it at the beach without ruining my copy.
4 Stars:
Another book I got to during the month of June is The Seafarer's Kiss by Julia Ember. I read this short book in a single day and I was very invested in the main character. This is a LGBTQ+ retelling/twist between Ursula from the little mermaids childhood and Norse mythology. This book would have easily been a 5 stars, but there was a scene that happened between our main character and her love interest that made me a little uncomfortable. Even with that small scene I adored this book.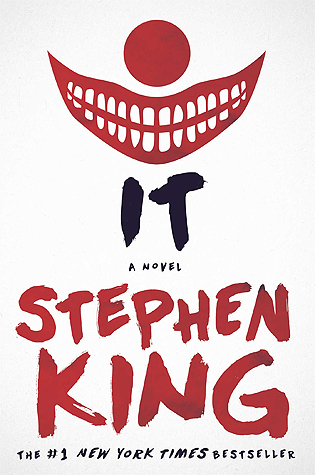 The first book I finished in June was It by Stephen King. This huge tome that is over 1000 pages was totally worth it. It was creepy and intriguing, it has me very excited for the remake that is coming out later this year.
Some of this book I loved, the other parts I did not enjoy at all. I enjoyed all the nods to other words such as Harry Potter, The Hobbit, Lord of the Rings, and more. But, this book just rubbed me the wrong way sometimes. I just got angry at it, not at the characters. I found myself thinking, "Why? There was no reason for this!" Beginning is great, then ending is amazing, but the middle falls a little flat. If you can push yourself through the middle of the book you are golden!
Bingo Update
---
What did you read this month?