So I have been a bit slow with sharing what books I have been adding to my TBR and collection. So I thought it was time to do a bit of a haul. When I looked back I realized that I have not done one since about August. So I am combining the months of September and October. Over this time I have added some YA, non-fiction, thrillers, and historical fictions into my life. Without more of a delay, here are the books.
Novels
This was my Book of the Month pick for October, Nonfiction is not a category that is always present in the picks so I as soon as I saw it I picked on it right away and added it to my box. Yorktown has been a famous battle for many years and I hear it mentioned a lot, but I sadly cannot say I know what happened there in any great detail. I do know that it was something that was thought to be impossible and for that amount of coordination to happen during that time period was unheard of, sadly they did not have GPS or cell phones. I am excited to finally learn more detailed about this miraculous battle.
"Here is the story of the remarkable year leading up to the siege of Yorktown. It sets Washington against his traitorous nemesis Benedict Arnold and places him in impossible situations and constant acrimonious negotiation with his French allies, along with his young protégé, the Marquis de Lafayette and his energetic general Nathanael Greene. In a narrative that moves from the ship-crowded waters off Newport, Rhode Island, to a wooded hillside near North Carolina's Guilford Courthouse, to the Dutch storehouses on the Caribbean island of St. Eustatius, Philbrick narrates the pivotal naval battle that brought the end of America's long, elusive path to independence. It was an improbable triumph made possible by Washington's brilliant strategy, leadership, and revolutionary use of sea power." – goodreads.com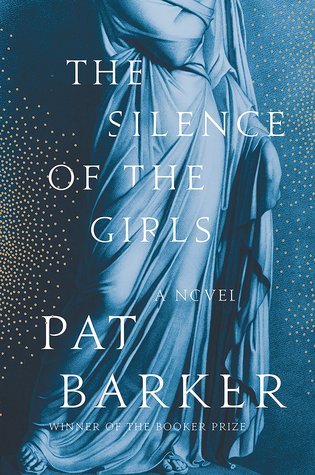 This was my Book of the Month pick for September. I was very interesting in this retelling, historical fiction if you will, of the impact of war on women. Throughout history women have been impacts by the wars and political upheaval. These women were were caught in the middle or right in the center of it. I thought it would be an interesting view point, in addition, I am interested in Greek myths and also history. While this is not a nonfiction read, it does pull from history and I am curious to see how she depicts how women were affected.
"The ancient city of Troy has withstood a decade under siege of the powerful Greek army, which continues to wage bloody war over a stolen woman: Helen. In the Greek camp, another woman watches and waits for the war's outcome: Briseis. She was queen of one of Troy's neighboring kingdoms until Achilles, Greece's greatest warrior, sacked her city and murdered her husband and brothers. Briseis becomes Achilles's concubine, a prize of battle, and must adjust quickly in order to survive a radically different life, as one of the many conquered women who serve the Greek army.

When Agamemnon, the brutal political leader of the Greek forces, demands Briseis for himself, she finds herself caught between the two most powerful of the Greeks. Achilles refuses to fight in protest, and the Greeks begin to lose ground to their Trojan opponents. Keenly observant and coolly unflinching about the daily horrors of war, Briseis finds herself in an unprecedented position to observe the two men driving the Greek forces in what will become their final confrontation, deciding the fate, not only of Briseis's people, but also of the ancient world at large.

Briseis is just one among thousands of women living behind the scenes in this war–the slaves and prostitutes, the nurses, the women who lay out the dead–all of them erased by history. With breathtaking historical detail and luminous prose, Pat Barker brings the teeming world of the Greek camp to vivid life. She offers nuanced, complex portraits of characters and stories familiar from mythology, which, seen from Briseis's perspective, are rife with newfound revelations. Barker's latest builds on her decades-long study of war and its impact on individual lives–and it is nothing short of magnificent." –goodreads.com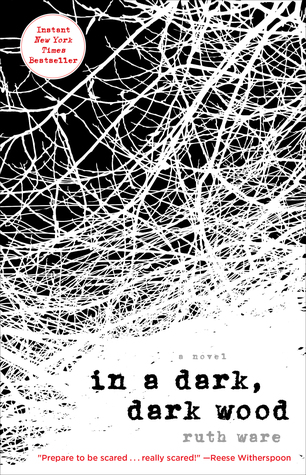 I was so surprised when I was able to find this at the used bookstore by me. This was the last Ruth Ware book that I needed to read to be able to officially say that I have read every one that has been published. She really is one of my favorite authors and she does deliver a thriller. This one was very interesting since she made it feel more like a play than her other works, like we were watching one unfold. I love this.
"Nora hasn't seen Clare for ten years. Not since Nora walked out of school one day and never went back.

There was a dark, dark house

Until, out of the blue, an invitation to Clare's hen do arrives. Is this a chance for Nora to finally put her past behind her?

And in the dark, dark house there was a dark, dark room

But something goes wrong. Very wrong.

And in the dark, dark room….

Some things can't stay secret for ever." –goodreads.com
The main reason why  I ended up picking up this book was because I found it at a used bookstore and I thought for the price of $3 it was worth a try. I was very skeptical about it, but I ended up liking it more than I thought I would. I really thought it was going to be more like a western, but it really wasn't. I am really glad I gave it a try and I think in the future I will be getting this series from the library.
"A #1 national bestseller, The Gunslinger introduces readers to one of Stephen King's most powerful creations, Roland of Gilead: The Last Gunslinger. He is a haunting figure, a loner on a spellbinding journey into good and evil. In his desolate world, which mirrors our own in frightening ways, Roland tracks The Man in Black, encounters an enticing woman named Alice, and begins a friendship with the boy from New York named Jake." –goodreads.com
So, I picked up this book mainly because I wanted to take part in the BN book club that happens quarterly. I really enjoy going to those discussions and hearing all the different view points, that are respectful. I have read about 150 pages of this book and I really was enjoying it. I thought the style was interesting and it was well executed. Sadly, I ended up loosing the book! Since then I have placed a hold at my local library and I hope to have my hands on it soon.
"The Carls just appeared. Coming home from work at three a.m., twenty-three-year-old April May stumbles across a giant sculpture. Delighted by its appearance and craftsmanship–like a ten-foot-tall Transformer wearing a suit of samurai armor–April and her friend Andy make a video with it, which Andy uploads to YouTube. The next day April wakes up to a viral video and a new life. News quickly spreads that there are Carls in dozens of cities around the world–everywhere from Beijing to Buenos Aires–and April, as their first documentarian, finds herself at the center of an intense international media spotlight.

Now April has to deal with the pressure on her relationships, her identity, and her safety that this new position brings, all while being on the front lines of the quest to find out not just what the Carls are, but what they want from us." –goodreads.com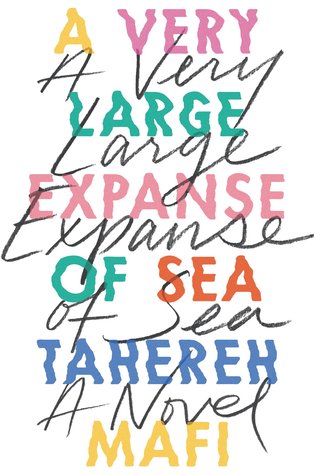 This month I finally decided to pick up A Very Large Expanse of Sea for a few reasons. The first being when I watched the interview of Mafi talking about this book I could feel her passion about its message very clearly in her words. I could also see that she put some of herself in the characters and I loved that as well. The second part being that I really have been wanting to hear a story like this and I am very happy to have it.
"It's 2002, a year after 9/11. It's an extremely turbulent time politically, but especially so for someone like Shirin, a sixteen-year-old Muslim girl who's tired of being stereotyped.

Shirin is never surprised by how horrible people can be. She's tired of the rude stares, the degrading comments—even the physical violence—she endures as a result of her race, her religion, and the hijab she wears every day. So she's built up protective walls and refuses to let anyone close enough to hurt her. Instead, she drowns her frustrations in music and spends her afternoons break-dancing with her brother.

But then she meets Ocean James. He's the first person in forever who really seems to want to get to know Shirin. It terrifies her—they seem to come from two irreconcilable worlds—and Shirin has had her guard up for so long that she's not sure she'll ever be able to let it down." –goodreads.com
Graphic Novels
I will admit, I mainly picked this up to compare it to the novel. I thought it would be something interesting to do on top of reading a graphic novel. As of late I have finished my more "fluffy" less intense reads on my shelf. So I wanted to add a few more to my shelves. I came across this at a discounted rate so I am very pleased.
"'The man in black fled across the desert, and the gunslinger followed.' With those words, millions of readers were introduced to Stephen King's Roland ' an implacable gunslinger in search of the enigmatic Dark Tower, powering his way through a dangerous land filled with ancient technology and deadly magic. Now, in a comic book personally overseen by King himself, Roland's past is revealed! Sumptuously drawn by Jae Lee and Richard Isanove, adapted by long-time Stephen King expert, Robin Furth (author of Stephen King's The Dark Tower: A Concordance), and scripted by New York Times Bestseller Peter David, this series delves in depth into Roland's origins ' the perfect introduction to this incredibly realized world; while long-time fans will thrill to adventures merely hinted at in the novels. Be there for the very beginning of a modern classic of fantasy literature!" –goodreads.com
Would you believe me if I said that I also got Vol. 2 on discount as well. I really had a lot of luck with finding discounted books this past two months and I could not be more excited about it. I figured while I have not read Vol. 1 yet, in case I did it was better to get it now.
"The second collection of the best-selling comic-book series, inspired by Stephen King's epic The Dark Tower! Gunslinger Roland Deschain has seen the death of his lover Susan Delgado. And the Big Coffin Hunters who burned her at the stake are now in pursuit of Roland and his ka-tet Cuthbert and Alain. The friends are forced to flee into the desert with the deadly posse in hot pursuit….and Roland is in a coma! Don't miss the next chapter in the saga of the Gunslinger whose quest for the Dark Tower will shake the foundation of reality itself!" –goodreads.com
Surprise! I found Vol. 3 on discount as well, for all three I paid less than the original price. I would call that a win. Once again I am taking a huge shot on this and I am curious to see how they relate to the novel series or if they follow the story line at all. I do know that I am happy to take the chance on these graphic novels.
"The ka-tet of Roland, Alain, and Cuthbert have returned safely to their home in Gilead. But all is not well. Roland has kept the evil Maerlyn's Grapefruit and has become obsessed with peering into its pinkish depths despite the deadly toll it's taken on his health. And what the young gunslinger sees brings him the darkest of nightmares. Meanwhile, Roland's father has led a posse in search of those who threatened his son's life in Hambry – John Farson and the Big Coffin Hunters. And in this encounter, Stephen Deschain's life may be forfeit." –goodreads.com
From Publishers and Authors
I was approached by the authors publicist to get a free copy of this book in exchange for an honest review. I accepted this book because I was interested in the thriller aspect that is given in the description.  I am happy to tell you that I just finished this book and I will be posting a review in the near future.
"In the mid 90s, Elizabeth Booth is a young British college student studying Arabic at Durham University. With some travel and work already under her belt, she excels at her studies and is sent to Damascus to immerse herself in the language. Taken aback by the generosity and kindness of the people there, she easy slips into a life in the ancient city. She has friends, her studies, and even a handsome boyfriend. But things aren't always what they seem. Soon, in a world where mistrust and disloyalty are commonplace, Elizabeth finds herself navigating a web of lies, betrayals, and even murder involving MI6, deadly terrorist factions, and the shadowy Syrian secret police." –goodreads.com
This book I am really excited about sharing with you. I was approached by the author to read and give an honest review his book. I accepted this because the story seemed like a wonderful coming of age story, but also the story of a family taking changes. I am about halfway thought this book currently and as soon as I am finished I will have a review up for all of you.
"Born in the village of Easkey, Ireland just before World War II, Cara Brannan dreams of becoming a nurse and starting a new life in America. Her mother, an Irish suffragette, encourages Cara to set goals and be fiercely independent. She moves to Dublin and begins nurses training at Saint John's Hospital, forging friendships and encountering obstacles as a young single woman. Then she meets Aiden Whyte. Like-minded, Cara and Aiden join forces, marry, and journey to the States as newlyweds.

Welcoming their son Caleb into the world, Cara embraces motherhood. As a new mother and nurse in New York City, she struggles, facing class conflict, gender and career barriers, as well as loneliness. Cara endures because of her strength of character, compassion, and an irrepressible joy of life.

As Caleb comes of age, it's his turn to carve out a place for himself during the late 1960s—a time of turbulence, protest, and incredible change. He finds New York to be a challenge but filled with opportunity.

Caleb's Window will quietly move into your heart and mind, remaining long after you turn the final page." –goodreads.com
What was the last book you acquired?

Tumblr | Twitter | Instagram | Goodreads