Hello everyone, due to popular demand on a twitter poll I posted today I am doing a try a chapter blog post.  If you are unfamiliar with the idea this is where I pick up a few books off of my TBR and read the first chapter. When I am done with the first chapter I need to decide if I am going to keep the book or unhaul the book. I have done this before a few months ago, if you are interested you can find that post here: Try a Chapter | June 2017 . Without anymore delay lets move on to the books!
---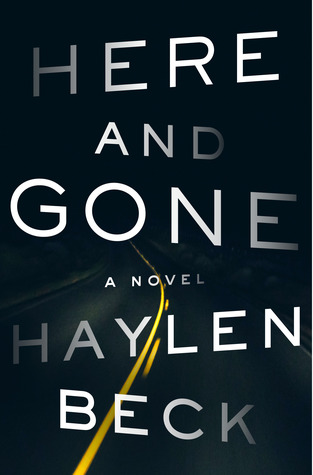 It begins with a woman fleeing through Arizona with her kids in tow, trying to escape an abusive marriage. When she's pulled over by an unsettling local sheriff, things soon go awry and she is taken into custody. Only when she gets to the station, her kids are gone. And then the cops start saying they never saw any kids with her, that if they're gone than she must have done something with them…

Meanwhile, halfway across the country a man hears the frenzied news reports about the missing kids, which are eerily similar to events in his own past. As the clock ticks down on the search for the lost children, he too is drawn into the desperate fight for their return.

goodreads.com
First Chapter: 7 pages
Verdict: Unhaul
From what I read of the first chapter I can see this book being entertaining, but nothing grabbed my attention.
---
Perhaps the greatest short story collection in the English language, James Joyce's Dubliners is a vivid and unflinching portrait of "dear dirty Dublin" at the turn of the twentieth century. These fifteen stories, including such unforgettable ones as "Araby," "Grace," and "The Dead," delve into the heart of the city of Joyce's birth, capturing the cadences of Dubliners' speech and portraying with an almost brute realism their outer and inner lives. Dubliners is Joyce at his most accessible and most profound, and this edition is the definitive text, authorized by the Joyce estate and collated from all known proofs, manuscripts, and impressions to reflect the author's original wishes.

goodreads.com
First Chapter: 9 pages
Verdict: Unhaul, while this book is beautiful. I do not see myself picking this book up any time soon.
---
Born into an affluent family, Leo outwardly seems like a typical daughter of English privilege in the 1870s: she lives with her wealthy married sister Christabel, and lacks for neither dresses nor trinkets. But Leo has a crippling speech impediment that makes it difficult for her to speak but curiously allows her to mimic other people's voices flawlessly. Servants and ladies alike call her "Mad Miss Mimic" behind her back… and watch as she unintentionally scares off every potential suitor. Only the impossibly handsome Mr. Thornfax seems interested in Leo…but why? And does he have a connection to the mysterious Black Glove group that has London in its terrifying grasp? Trapped in a city under siege by terror attacks and gripped by opium fever, where doctors (including her brother-in-law) race to patent an injectable formula, Leo must search for truth in increasingly dangerous situations – but to do so, she must first find her voice.

goodreads.com
First & Second Chapter: 10 pages
Verdict: Keep, I almost did not put it down!
---
The acclaimed author of Founding Gardeners reveals the forgotten life of Alexander von Humboldt, the visionary German naturalist whose ideas changed the way we see the natural world—and in the process created modern environmentalism. Alexander von Humboldt (1769–1859) was an intrepid explorer and the most famous scientist of his age. In North America, his name still graces four counties, thirteen towns, a river, parks, bays, lakes, and mountains. His restless life was packed with adventure and discovery, whether he was climbing the highest volcanoes in the world or racing through anthrax-infected Siberia or translating his research into bestselling publications that changed science and thinking. Among Humboldt's most revolutionary ideas was a radical vision of nature, that it is a complex and interconnected global force that does not exist for the use of humankind alone.

Now Andrea Wulf brings the man and his achievements back into focus: his daring expeditions and investigation of wild environments around the world and his discoveries of similarities between climate and vegetation zones on different continents. She also discusses his prediction of human-induced climate change, his remarkable ability to fashion poetic narrative out of scientific observation, and his relationships with iconic figures such as Simón Bolívar and Thomas Jefferson. Wulf examines how Humboldt's writings inspired other naturalists and poets such as Darwin, Wordsworth, and Goethe, and she makes the compelling case that it was Humboldt's influence that led John Muir to his ideas of natural preservation and that shaped Thoreau's Walden.

goodreads.com
First Chapter: 10 pages
Verdict: Keep, this first chapter sold this non-fiction book easily.
---
West Hall, Vermont, has always been a town of strange disappearances and old legends. The most mysterious is that of Sara Harrison Shea, who, in 1908, was found dead in the field behind her house just months after the tragic death of her daughter, Gertie. Now, in present day, nineteen-year-old Ruthie lives in Sara's farmhouse with her mother, Alice, and her younger sister, Fawn. Alice has always insisted that they live off the grid, a decision that suddenly proves perilous when Ruthie wakes up one morning to find that Alice has vanished without a trace. Searching for clues, she is startled to find a copy of Sara Harrison Shea's diary hidden beneath the floorboards of her mother's bedroom. As Ruthie gets sucked deeper into the mystery of Sara's fate, she discovers that she's not the only person who's desperately looking for someone that they've lost. But she may be the only one who can stop history from repeating itself.

goodreads.com
First Chapter: 6 pages
Verdict: Keep, this is going to be a great one!
---
So it looks like for this try a chapter I will be unhauling two books and keeping three.
Have you read any of theses books? Do you think I made the right decision?
Tumblr | Twitter | Instagram | Goodreads