I was tagged by the wonderful creator of this tag Lexie who has a wonderful blog called Reading by Starlight. She is kind and is really creative with her blog posts, I highly suggest you checking out her blog when you can. I really enjoy how she created this blog to mirror her love and want of traveling around the world and you can see how creative she was. Anyway, on to the tag!
-The Rules-
 Mention the creator of the tag and link back to original post [Alexandra @ Reading by Starlight]
 Thank the blogger who tagged you
Answer the 10 questions below using any genre
Tag 5+ friends
---
-The Questions-
Secrets and lies: a book set in a sleepy small town
Little Women by Louisa May Alcott takes place in a small sleepy town, but it is very rich in history as well as the occasional coming of age party. This novel takes place in Concord, Massachusetts. This is one of my favorite books of all time, I have given it 5 stars every time I have read it.
Salt and sand: a book with a beach-side community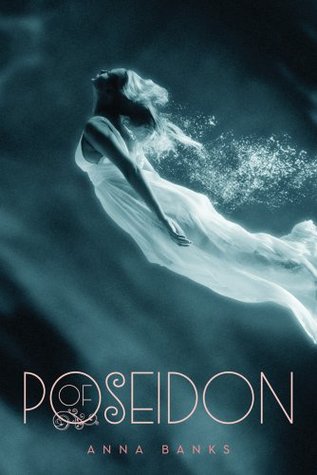 Of Poseidon by Anna Banks, the main thing that stood out to me with this book is the main character lives right on the beach, she is always looking at it and around it. It must be a really beautiful sight to be able to look out your window and see it. When I read this book I ended up giving it 4 stars. 
Here there be dragons: a book with a voyage on the high seas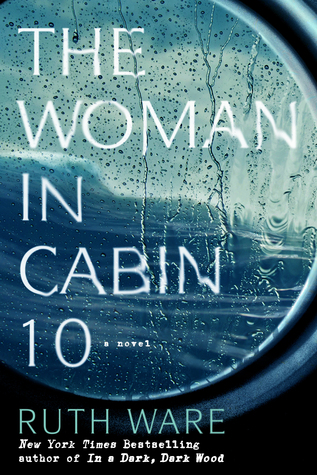 The Woman in Cabin 10 by Ruth Ware, this book is certainly a trip. There is a murder in the middle of the sea while there are a bunch of reporters traveling in international waters. If that is now a voyage, I don't know what it. I ended up giving this book 5 stars when I read it. 
Tread lightly: a book set down a murky river or a jungle
Euphoria by Lily King, this book is about a group of anthropologist going into the jungle of either Central or South America, I will be honest it has been a long time since reading it so I forgot which country it took place in. Anyway, I really enjoyed the story, which I remember I promise. It was not only about the communities they visit, but also their personal interactions with one another. I gave this book 4 stars while reading it. 
Frozen wastes: a book with a frost bitten atmosphere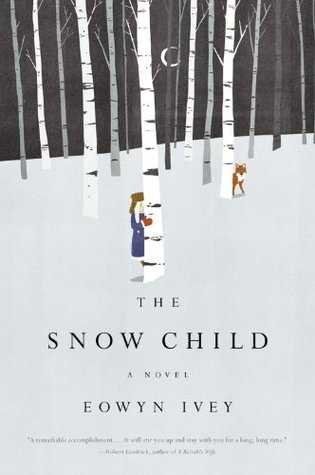 The Snow Child by Eowyn Ivey takes place in the very cold state of Alaska. It takes place in the middle of the very cold winter, everything is covered in snow. I loved this book so much, I gave it 5 stars.
The boonies: a book with ruff or isolated terrain
Storm of the Century: An Original Screenplay by Stephen King, now this is an isolated area for two reasons. First, it take place on an island off the coast of Maine, so getting to it on a normal day requires a boat. But, this is also during a very horrible storm so there is no way to get to the main land, or to communicate with them because communication is cut off. I really enjoyed this story, it was both scary in a real life way, but also a supernatural way. I gave it 4 stars. 
Hinterlands and cowboys: a book with a western-esque setting
Vengeance Road by Erin Bowman, this is the only book I had read that took place in a western setting. A lot of people read this a enjoyed it very much, but I don't think westerns are for me or its writing style. I ended up giving it a low rating because the writing was kinda infuriating for me. I also realized, I don't like westerns. 
Look lively: a book set across sweeping desert sands
The Gunslinger by Stephen King, this is honestly the only book I have read that stands out to me as taking place in a desert like area. As you can see from the cover, in the book you get there at a point in the book. I ended up enjoying this book much more than I thought I would. I gave it 3 stars. 
Wild and untamed: a book set the the heart of the woods
The Wolf Wilder by Katherine Rundell, I loved this book so much and it takes place in the mainly in the wood during winter time is Russia. It is a heart breaking novel in a few ways, but I really enjoyed it. I gave it 5 stars because the families commitment to making sure the wolves can live in the wilderness, but also the girls dedication and love for her mother. 
Wildest dreams: a whimsical book shrouded in magic
Lumberjanes, Vol. 1: Beware the Kitten Holy by Noelle Stevenson, Grace Ellis, Faith Hicks, I read this a long time ago, but I kind of remember there being a bit of magic throne into this all girl awesome camp. I think I gave it a solid 4 stars when I read it. 
---
-I Tag-
Misty @ Mistys Bookspace
Paige @ Bookish Paige
Meeghan @ Meeghan Reads
Lia @ Lost in a Story
Katie @ Katie's Corner Reviews
Whit @ Whit Reads Lit
Mir @ TBR and Beyond
Have you read any of these books?
Which books would you have chosen?