Hello and welcome to my April and OWLsReadathon wrap up! This month has been an outstanding reading month in my eyes. I did not expect I would be reading nearly this month, but with everything going on I found I had more free time and books filled that time up. Since I have so many reviews in this post I am going to just get to it.
---
How to Read Literature by Terry Eagleton
My rating: 3 of 5 stars
One person blurbed the back of this book as 'Lively and engaging…English 101 in a book." I would say Michael Lindgren hit the nail on the head with the description. If you need a refresher on reading critically and activity. It is throughout and well done.
---
The Scorpio Races by Maggie Stiefvater
My rating: 3 of 5 stars
I will be 100% honest about this, I had no idea what to really expect when I jumped into this book. I mean I obviously read the description and I knew I would be reading about kids riding on water horses, which sound amazing by the way, and there would be a race. I also knew our main character was going to be a girl. I am not sure why, but I got hunger game vibes and for me personally that isn't a good thing.
When I actually got to reading  I liked the writing style, but I have always enjoyed the style of Maggie Stiefvater. I read the first two books in The Raven Cycle and liked how lyrical and her sentences felt, they just had a good rhythm. This book also had that feeling of magic, if that makes sense? I will say, that this novel was written before The Raven Boys and you can tell. That is not to say the writing is bad in anyway, but you can see how much her writing improved.
One thing I really liked about this story was the fact that the love was not the main driving force of this book, but working together to make it through this dangerous race. Nothing felt forced or just there for the sake of the plot, which annoys me to no when when that happens. The plot overall was good, I enjoyed it from start to finish for the most part. There were times I just wanted to skip a few pages because got bored, but as soon as the thought entered my mind something would happen to pull me back in. I will say, I was slow though even with all the action. Which is a bit confusing for me.
Overall, I am glad read it and Meeghan picked it for me. It was enjoyable and it was nice to read something different from Maggie Stiefvater. Was it my favorite by her? No, I still prefer what I have read of The Raven Cycle. Take that as you may, I still enjoy her style.
---
My rating: 5 of 5 stars
I loved this book! I had a feeling I would because it had a few of my go to keywords, writers and not a great first impression. What really stood out to me about this book was the dynamic the two main characters had. It was fun, light hearted, but also serious. I really loved the style of this book and will read more from her  easily.
View all my reviews
---
The Widow of Pale Harbor by Hester Fox
My rating: 4 of 5 stars
A wonderful gothic mystery novel, including murder, witches and a secret hidden in a house located in a coastal Maine town. I was enthralled from page one. It was wonderfully written, a great plot, and it has a perfectly creepy and eerie atmosphere.
---
Girl, Woman, Other by Bernardine Evaristo
My rating: 4 of 5 stars
Another book on my quest to read all the 2019 shortlisted books! I am pleased to say that reading this book was a very different experience than reading the previous book I read in this challenge. I truly loved the writing style of this book and how it was set up. The is a collection of short stories where all of the characters are connected in one way or another. I personally have never read a collection like this, but it made all the difference for me.
Every voice in this book has a powerful story to tell, each perspective is of an individuals who is minority in the Britain. Each one of the authors story was wonderfully written, their writing talent is truly something of wonder, their voice is strong and confident, which I truly enjoyed. As I read I was invested in the characters even though we were not with them the entire book. I tend to have difficulty doing this in short stories since we spend so little time with characters. But, the quality of these stories really elevated my reading experience. Also, really liked how the author discussed huge topics such as feminism, racism, different forms of abuse, love, and many more. I am thankful that this book was on the shortlist, because sadly this book is not talked about otherwise and it truly is a shame. I honestly think she should have been the only winner as well.
View all my reviews
---
Salvation Station by Kathryn Schleich
My rating: 4 of 5 stars
Review to come soon!
View all my reviews
---
Throne of Glass by Sarah J. Maas
My rating: 3 of 5 stars
I am glad II finally got to this book, but I don't think it is for me. I don't see myself continuing wth the series. I bought this book years ago on my kindle and this type of story just isn't my thing anymore. Funny how reading tastes change.
---
Full Throttle by Joe Hill, My rating: 4 of 5 stars
The Girls of Gettysburg by Bobbi Miller, My rating: 3 of 5 stars
They Will Drown in Their Mothers' Tears by Johannes Anyuru, My rating: 2 of 5 stars
Macbeth by William Shakespeare, My rating: 5 of 5 stars
Norse Mythology by Neil Gaiman, My rating: 5 of 5 stars
The Magician King by Lev Grossman, My rating: 5 of 5 stars
Heart-Shaped Box by Joe Hill, My rating: 5 of 5 stars
---
Magical Readathon Update
Seer Profession
Ancient Runes – Heart rune: heart on the cover or in the title
Astronomy – Night classes: read majority of this book when it's dark outside
Divination – Third eye: assign numbers to your TBR and use random number generator
Animagus Training 
Arithmancy – Magical qualities of number 2: read something outside your favorite genre
Potions – Shrinking Solution: book under 150 pages
Transfigurations – Animagus lecture: book/series that includes shape shifting
Magical Shop Management 
Arithmancy – Magical qualities of number 2: read something outside your favorite genre
Bonus OWLs
History of Magic – Book that features witches/wizards 
The Magicians King by Lev Grossman
Muggle Studies – Contemporary
Beach Read by Emily Henry 
Defense Against the Dark Arts
The Scorpio Races by Maggie Stiefvater
Charms
Throne of Glass by Sarah J. Maas
---
Graphics created by @ladette_M on Twitter!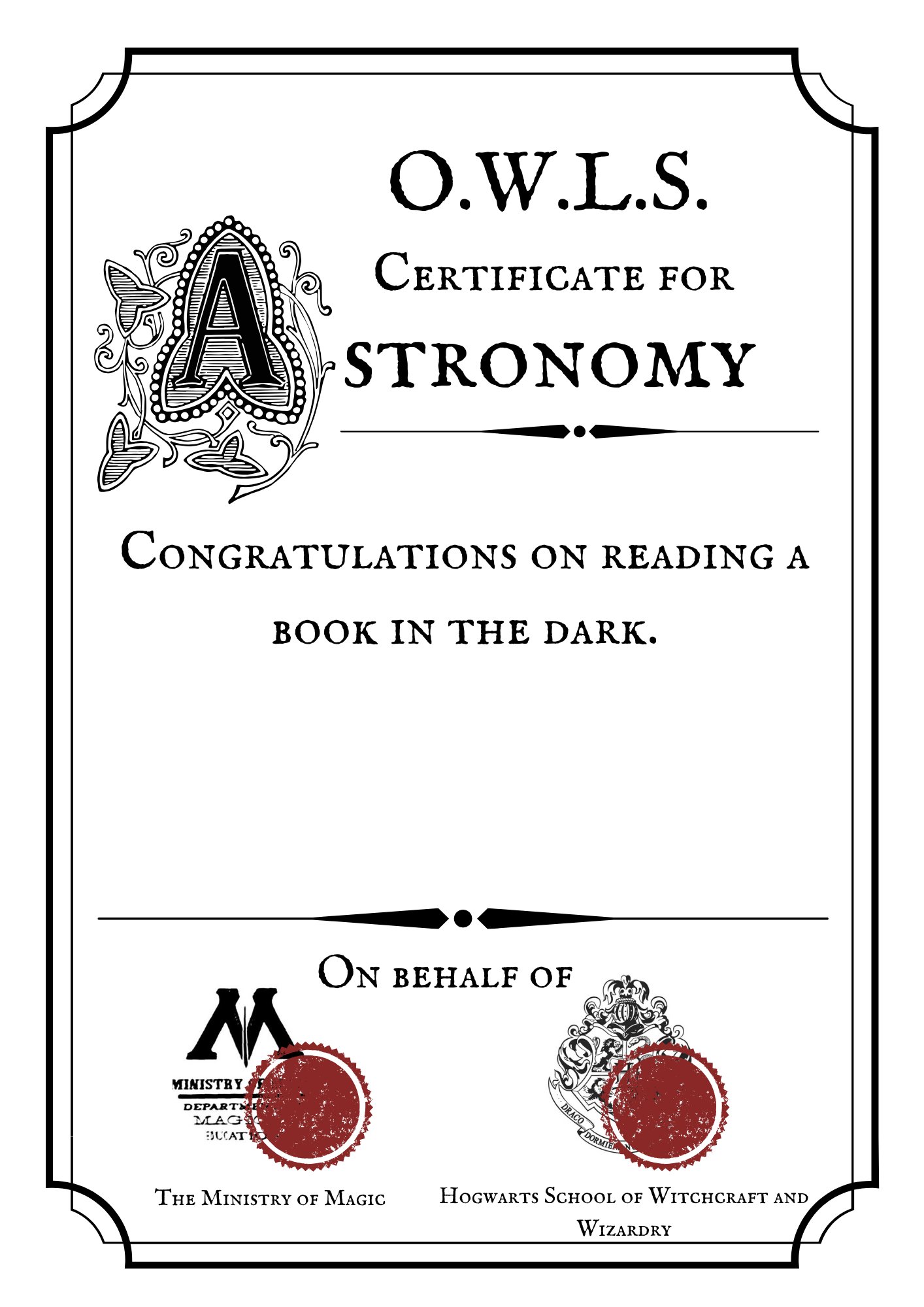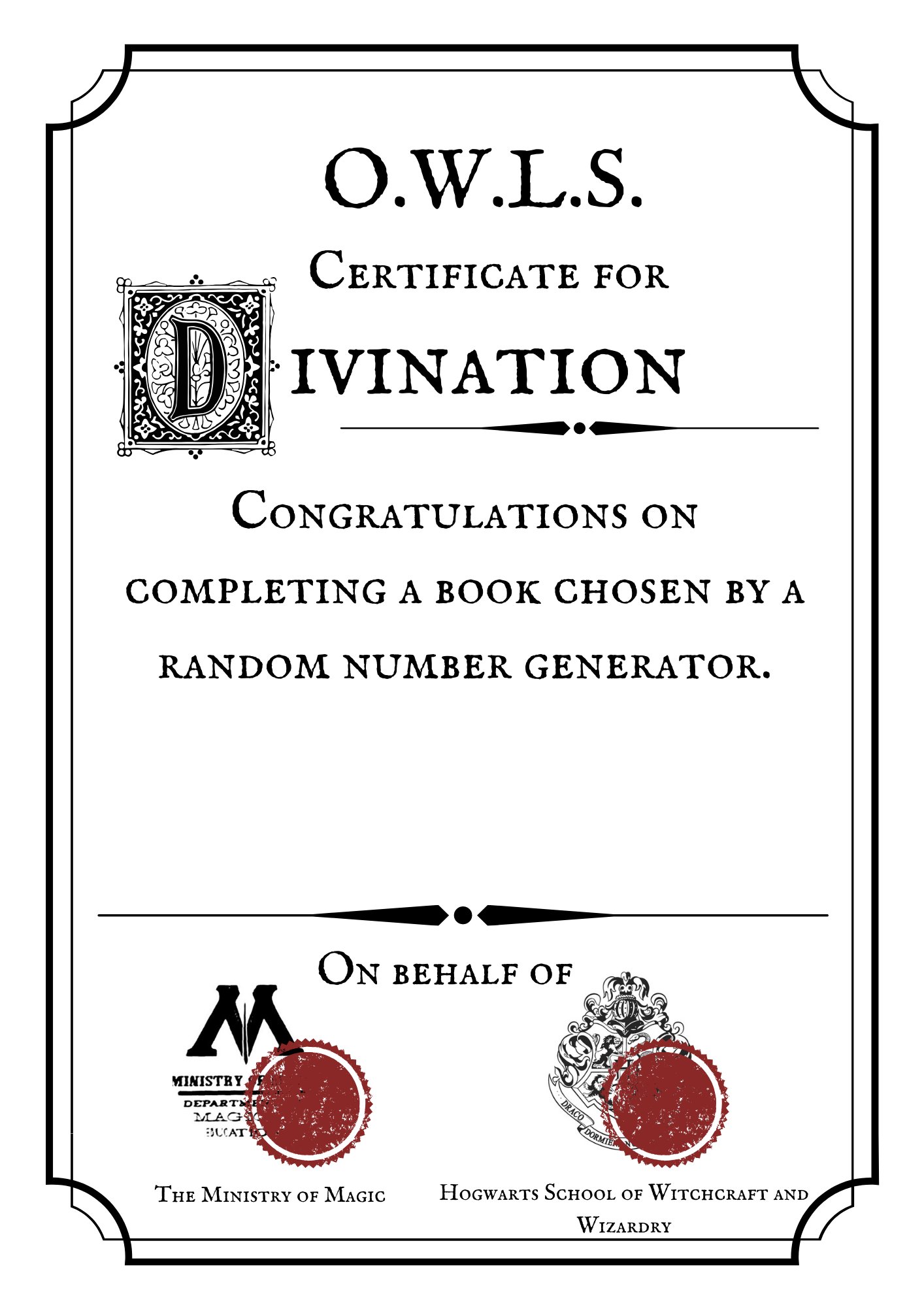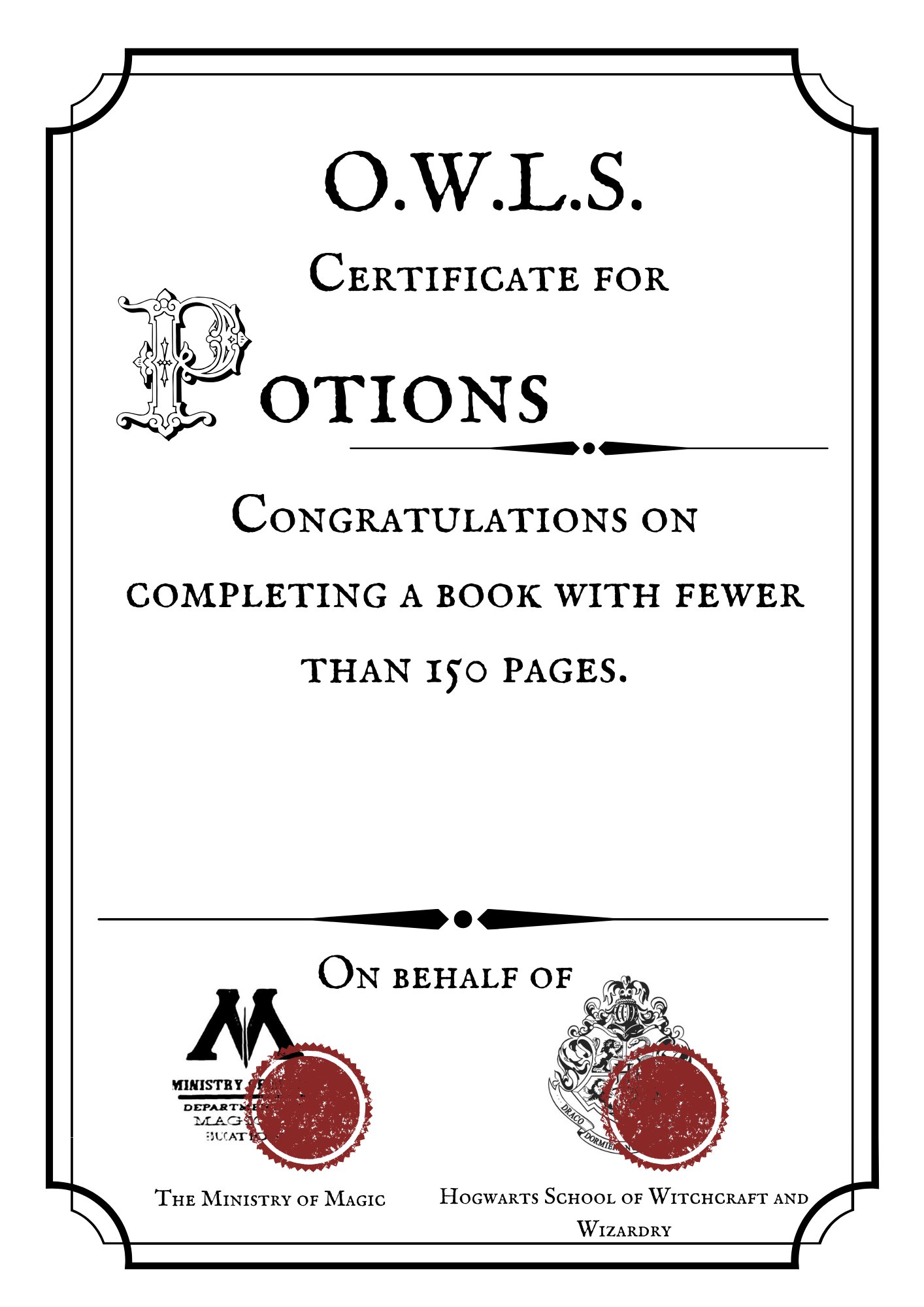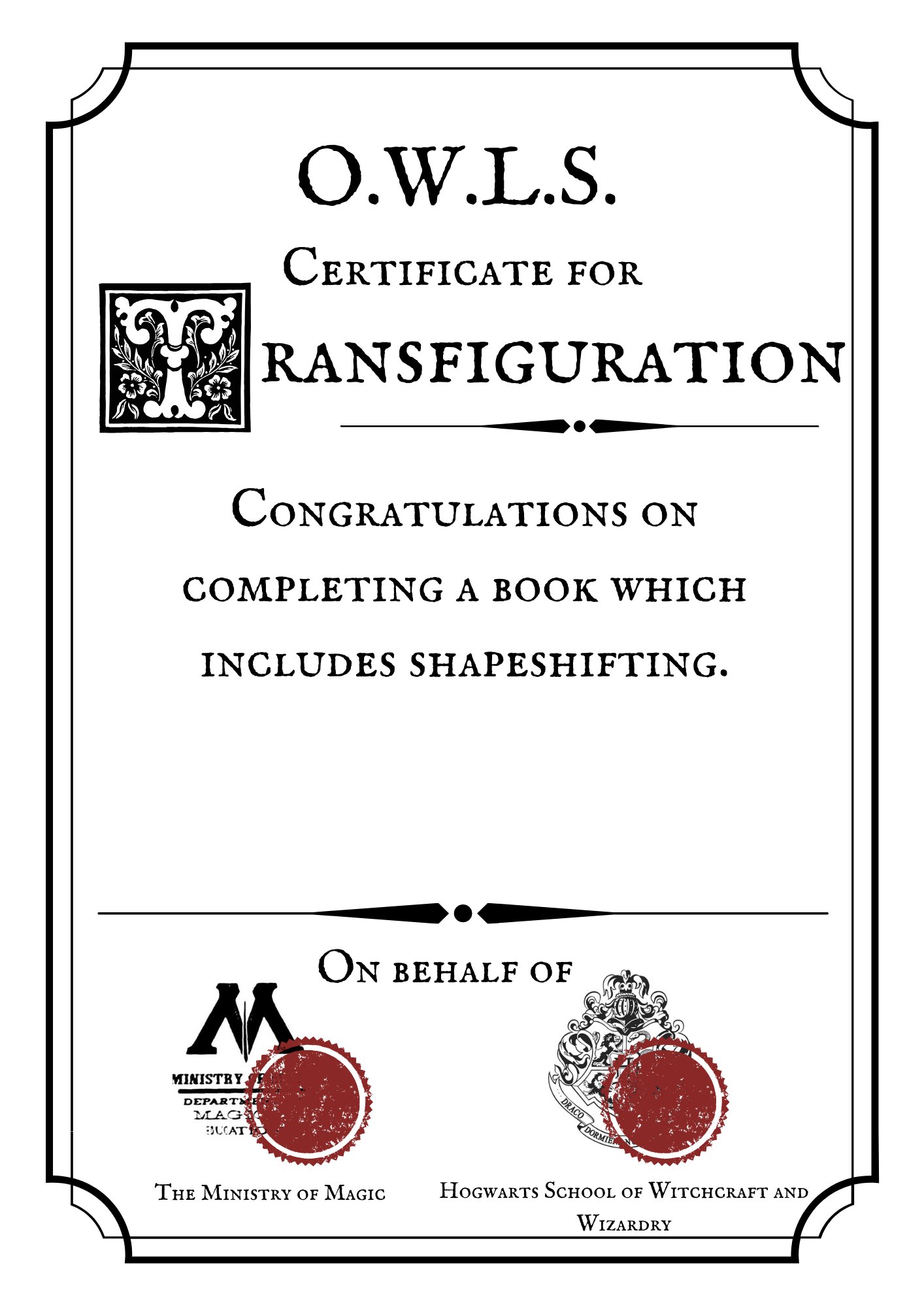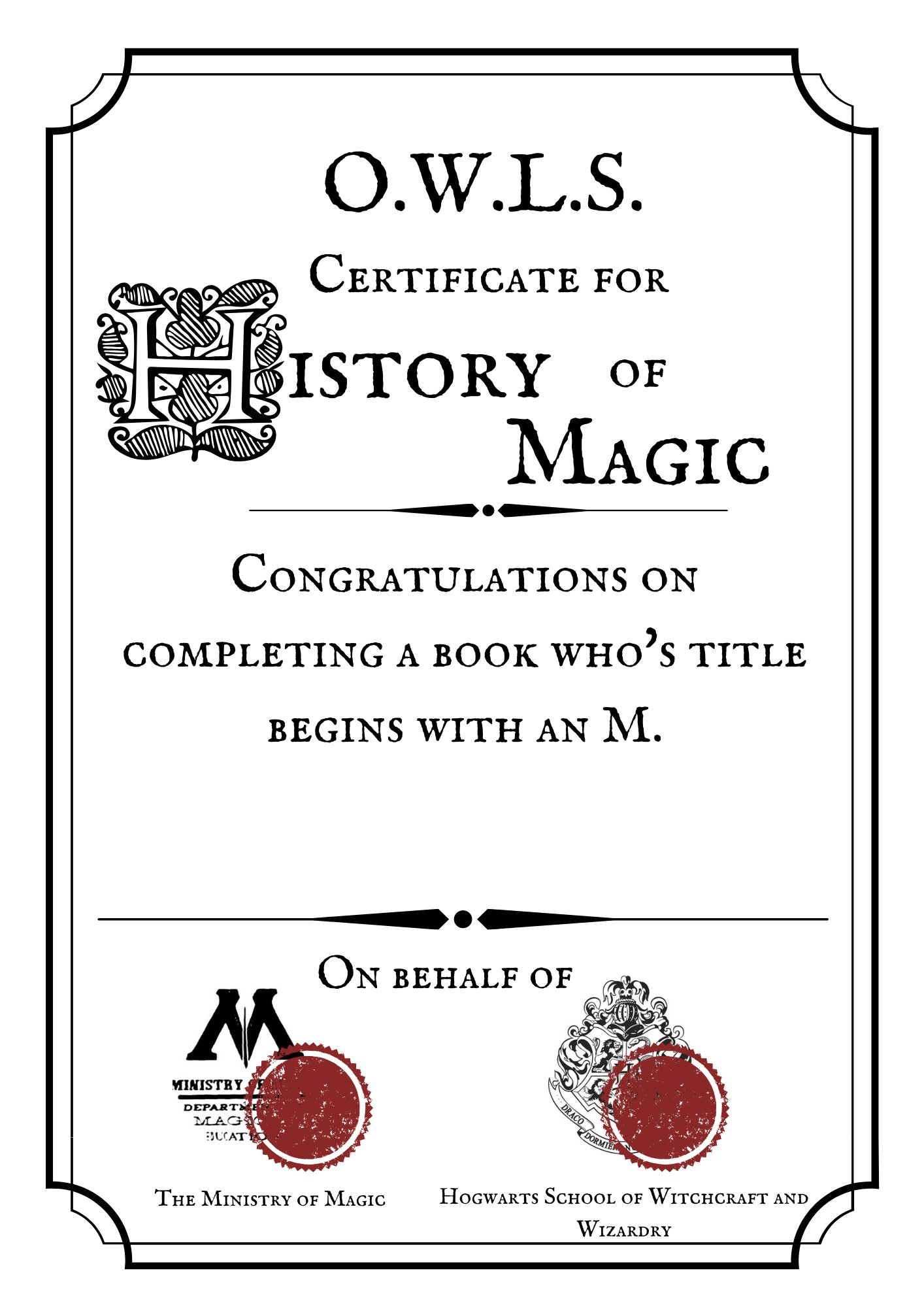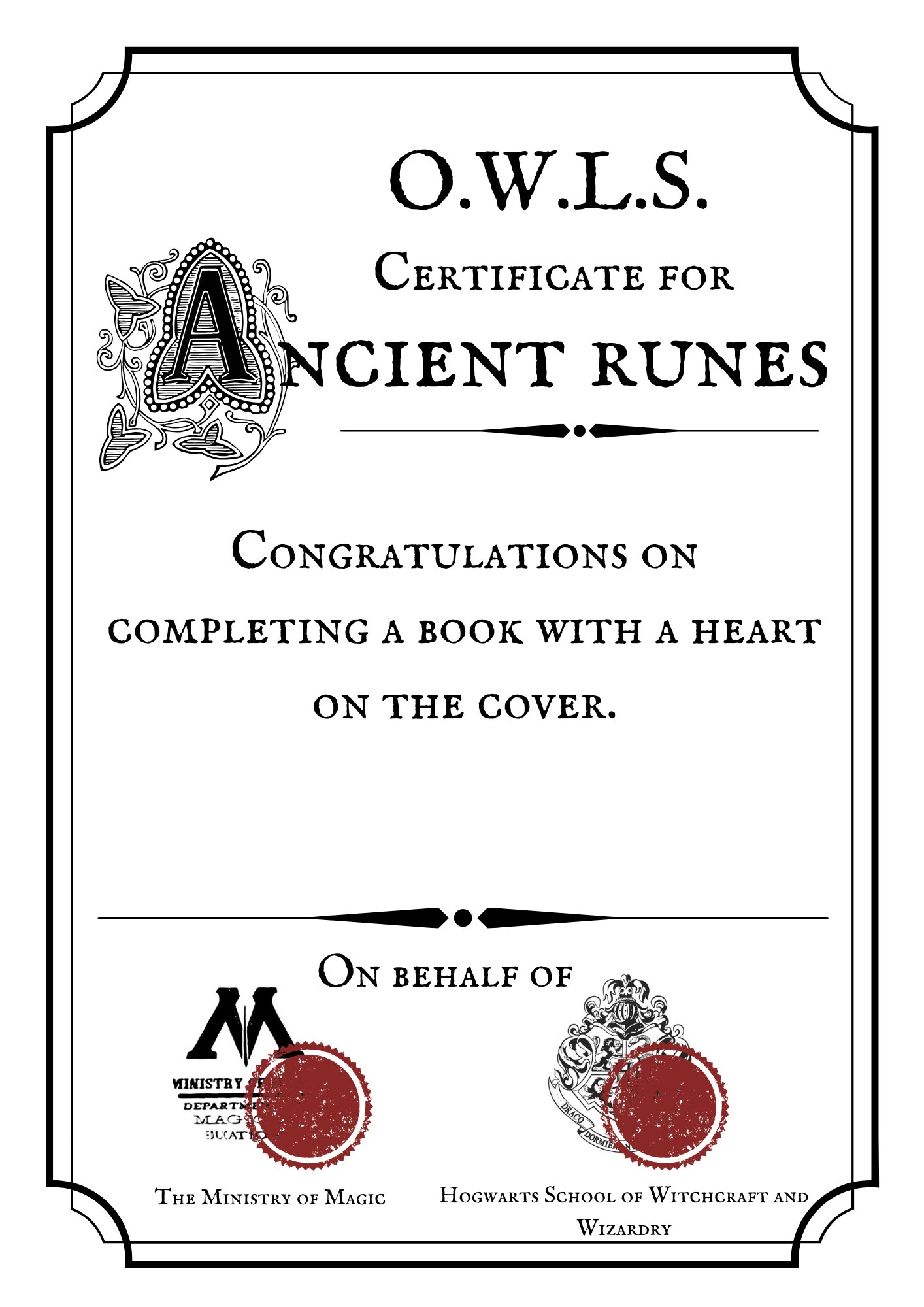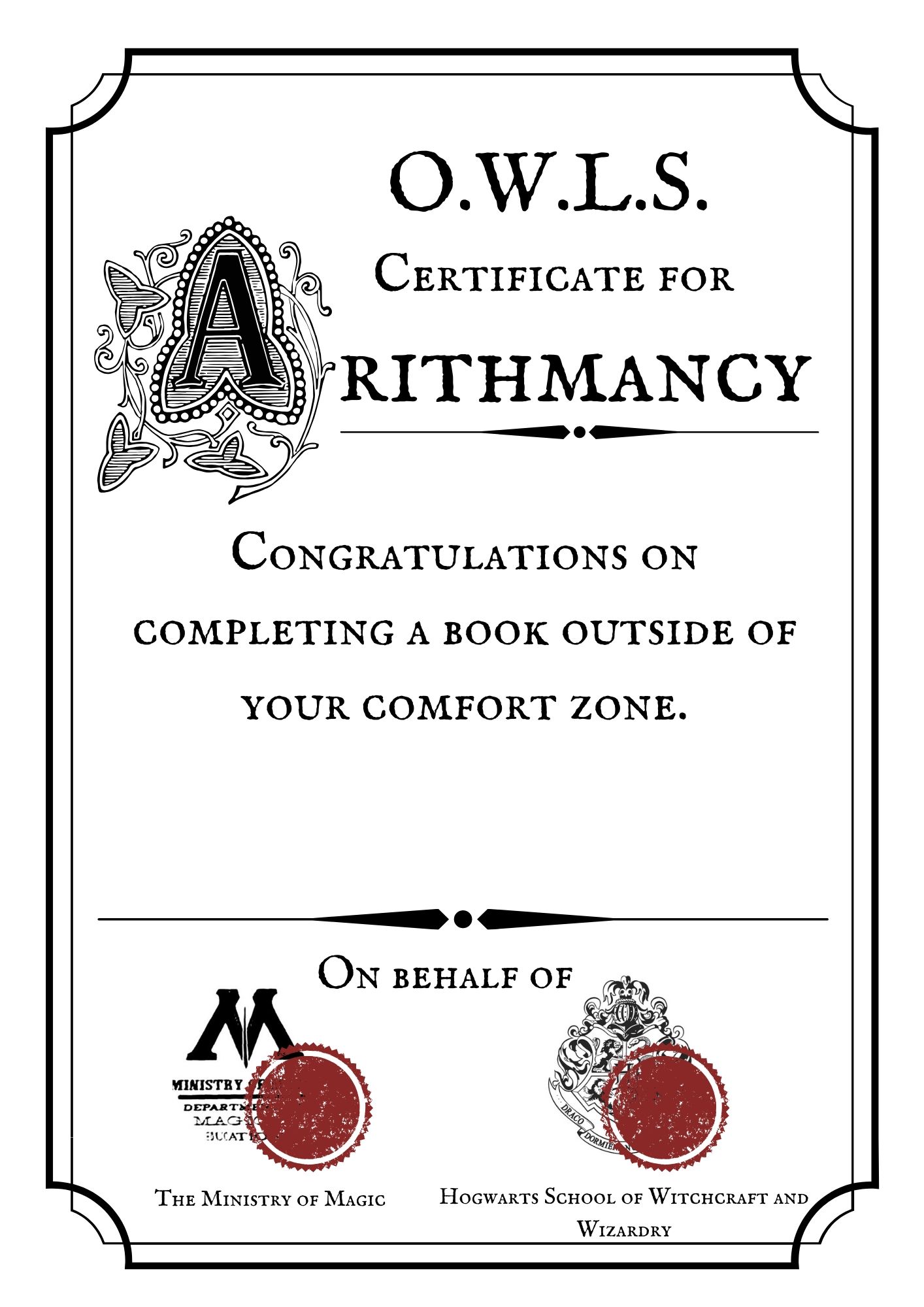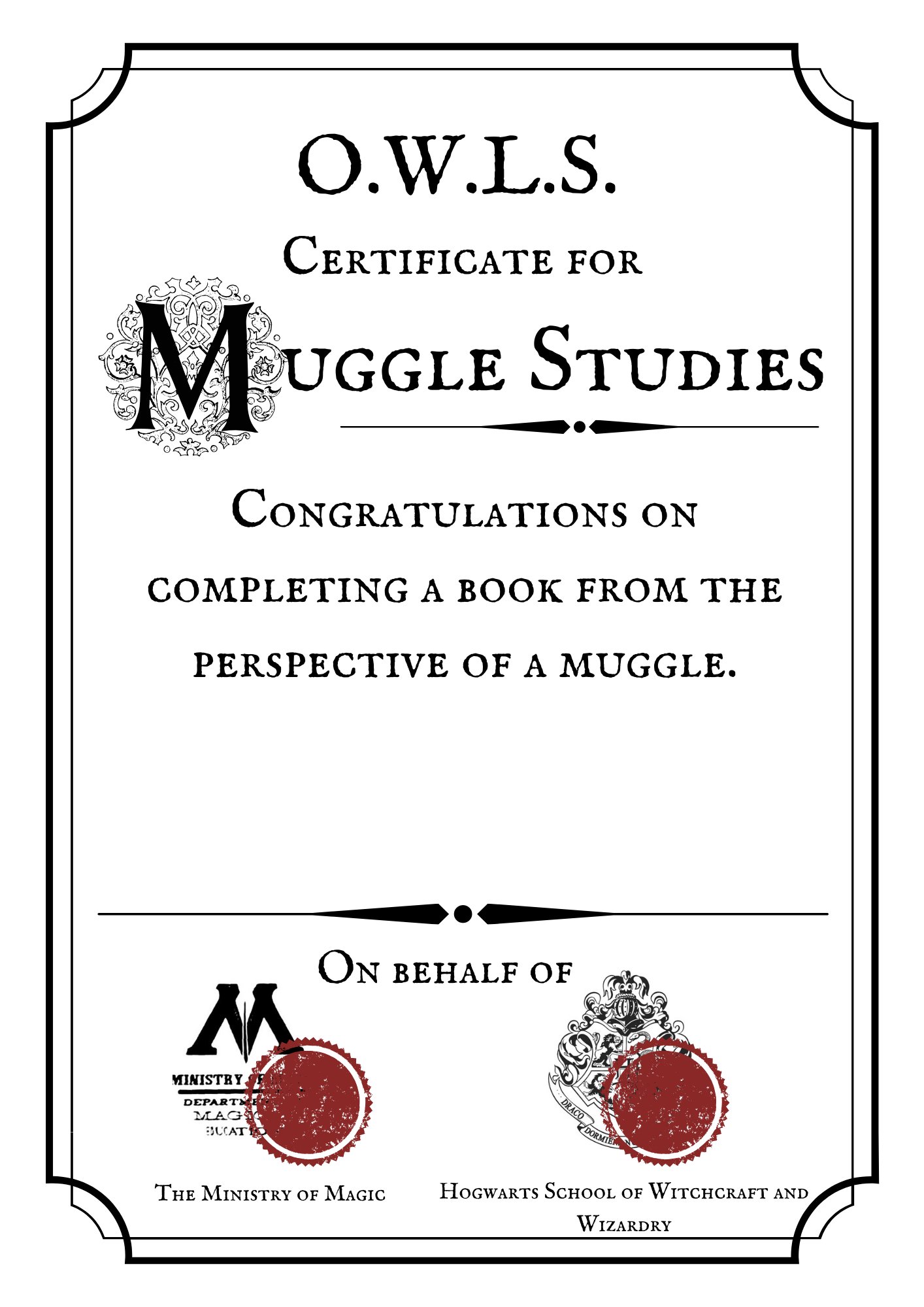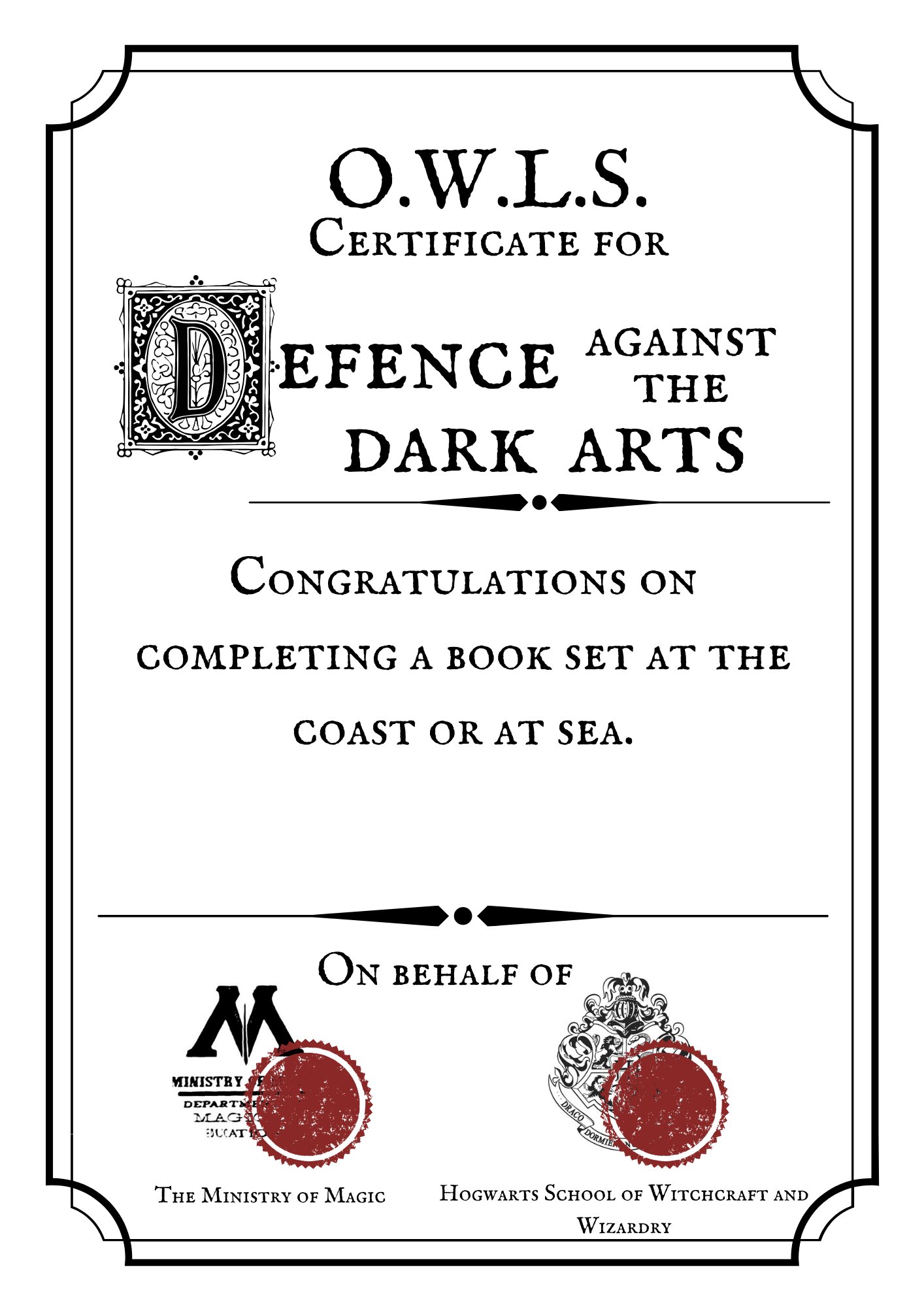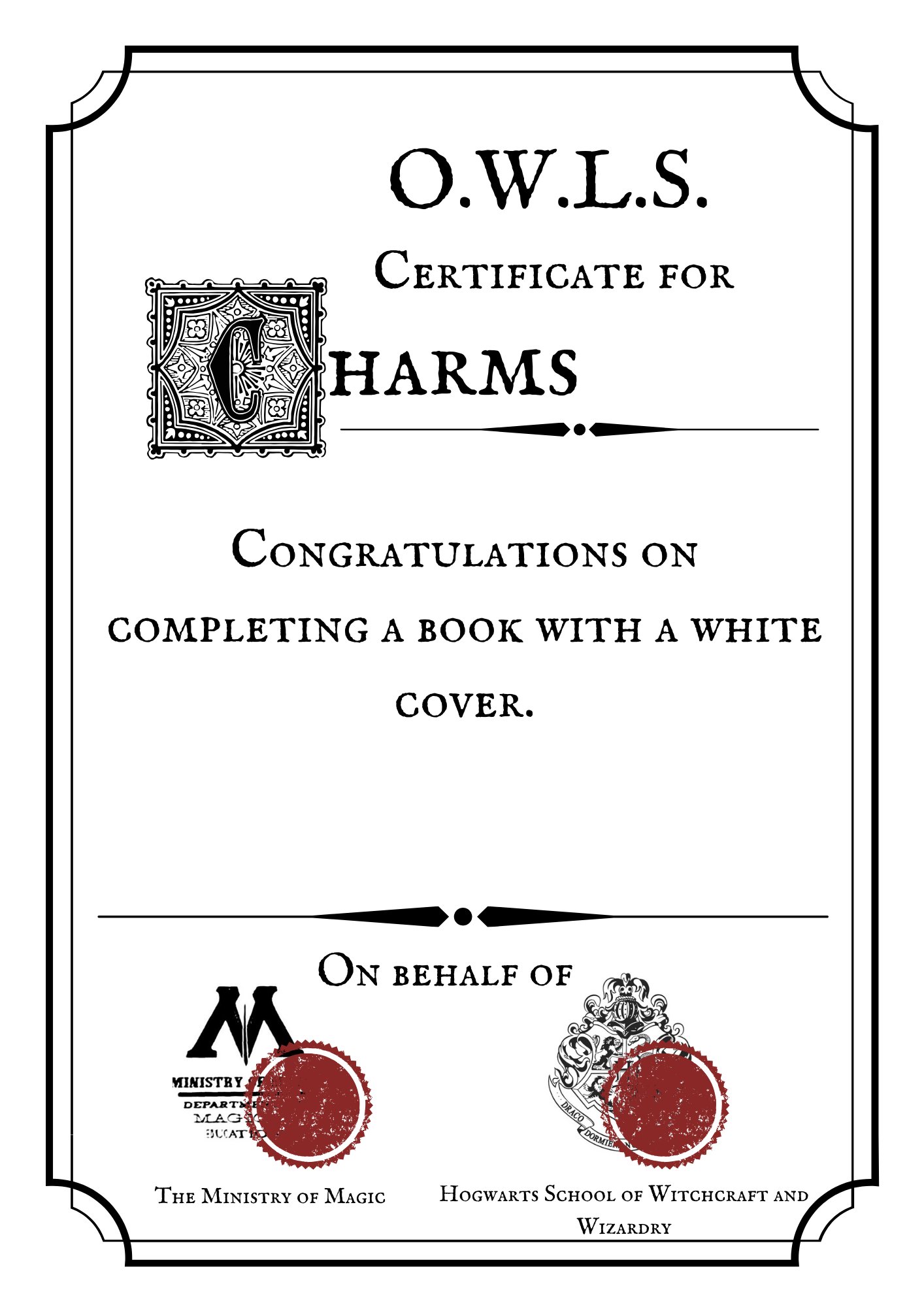 ---
Start of 2020: 51
Current: 11
---
Number of Books: 15
Number of Pages: 5,097
Fiction: 13
Nonfiction:2
DNF'ed: 0
Ebook: 3
Audiobook: 1
Paperback: 4
Hardcover: 7
Library: 1
Owned: 14
5 Stars: 6
4 Stars: 4
3 Stars: 4
2 Stars: 1
1 Star: 0
What was your favorite book this month?
How did you do in your OWLs?